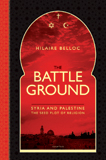 Roman Catholic Books of Ignatius Press
Benedict XVI: An Intimate Portrait
The Hidden Treasure of Glaston
An Introduction To Catholic Social Teaching
Living the Catechism of the Catholic Church - Volume 2
Mother Seton and the Sisters of Charity
My Heart Lies South: The Story of my Mexican Marriage
The Wine Of Certitude
A Literary Biography of Ronald Knox
One, Holy, Catholic, and Apostolic
New Saints and Blesseds of the Catholic Church - Volume 1
The Small War of Sergeant Donkey
Books on Joseph Cardinal Ratzinger
Sunday Sermons of the Great Fathers
St. Philip of the Joyous Heart
Dietrich Von Hildebrand and Alice Von Hildebrand
St. Ignatius and the Company of Jesus
Saint Anthony and the Christ Child
Works by C.S. Lewis and Books on C.S. Lewis
Defenders of the Faith in Word and Deed
Chesterton Vol. 1: Heretics, Orthodoxy, Blatchford Controversies
Mother Seton and the Sisters of Charity
Will Catholics Be Left Behind?
Roman Catholic Books, Videos, Software, DVD and CD-ROM Section
Mother Seton and the Sisters of Charity
Meaning of Christian Brotherhood
Religions of the World - DVD Set
Francis and Clare, Saints of Assisi
El Regreso a Casa El Regreso a Roma
Father Marquette and the Great Rivers
Fallen Away Catholics Who Came Back
Edmund Campion, Hero of God's Underground
Catholicism: Christ and the Common Destiny of Man
Bernadette, Our Lady's Little Servant
C.S. Lewis and the Catholic Church
Born Fundamentalist, Born Again Catholic
Saint Catherine Labouré and the Miraculous Medal
Ignatius Catholic Study Bible: Matthew
Brightest and Best Availability
Catholic / Christian Children Videos
Catholic-Christian Family DVD, Movies & Documentary Films - Best Sellers
Ignatius Press Catholic Books Releases
The Belief of Catholics Availability
CATHOLIC BOOKS INDEXED BY TITLE
Bible Scholarship/Scriptural Commentary
Books and other Publications of Cardinal Ratzinger now Pope Benedict XVI
THE BOOK OF DESTINY By Fr. H.B. Kramer
CATHOLIC PROPHECY THE COMING CHASTISEMENT By Yves Dupont
FORTY DREAMS OF ST. JOHN BOSCO By St. John Bosco
HISTORY OF ANTICHRIST By Fr. P. Huchede
LIFE OF ANNE CATHERINE EMMERICH By V. Rev. C. E. Schmoeger, C.SS.R.
THE PROPHECIES OF ST. MALACHY
PROPHECY FOR TODAY By Edward Connor (compiler)
THE PROPHETS AND OUR TIMES By Fr. R. Gerald Culleton
THE REIGN OF ANTICHRIST By Fr. R. Gerald Culleton
Divine Mercy and Sr. Faustina
Padre Pio (Videos)
Medjugorje - The Queen of Peace (Videos, Books and Audio Tapes)
Prophecy of The Third Secret of Fatima
The Kingdom of the Bride
Bestselling Catholic Videos in English and Spanish Languages:
From San Giovanni to Heaven - New Video on Canonization of Padre Pio
The Beatification of Padre Pio (NewVideo)
The Life of Sister Faustina - The Apostle of Divine Mercy
Spanish Edition - La Historia De Sor Faustina
Sister Faustina - The Promise of Mercy
The Beatification of Sister Faustina - Join the Celebration
A Celebration of Padre Pio - Pray, Hope, and Don't Worry
Spanish Edition - Homenaje Al Padre Pio
Padre Pio - At The Gates of Heaven
Padre Pio's San Giovanni - "I Can Refuse No One"
Medjugorje - The Miracles and The Message

The Passion of Christ by Mel Gibson - DVD
BIBLES
Text of The Third Secret of Fatima - Complete Report and Message
Books and Videos on Padre Pio
Videos and Books on Sr. Faustina and Divine Mercy plus Diary of Sr. Faustina
CATHOLIC BIBLES (Family Bibles, Spanish Bibles, Church, School and Study Bible Edidions) FBP
Bishop Fulton Sheen - Audio CD, Videos and Books
THE DOUAY-RHEIMS BIBLE
Why Should You Read Only the Douay-Rheims Translation of the Bible?
John 5:23. "That all men may honour the Son, as they honour the Father. He who honoureth not the Son honoureth not the Father who hath sent him."
Free MP3 Music Downloads of Christian Pop/Rock Music

New Video on Canonization of Padre Pio
Church Supplies
Canonization of Juan Diego of Guadalupe, Mexico
Videos on Padre Pio - English and Spanish
Videos on Sr. Faustina of Divine Mercy
I Am Your Jesus of Mercy - All 6 Volumes by the Riehle Foundation
True Church and Bible / Catholicism
Bibles by Roman Catholic Publishers
Why Should You Read Only the Douay-Rheims Translation of the Bible?
Bishop Fulton Sheen - Catholic Tapes Cassettes
Videos of Pious Publications
Diary of Sr. Faustina
The Third Secret of Fatima - Complete Text and Report / Pope
Holy Pictures / Gifts / Church Supply / Christmas
Vatican Connection / Catechism / Advent
MP3 - Free Music Downloads
Marianland - A Catholic Theme Park
Mother Teresa
Links / Religion / Prayer
HLI Pro-Life Material - Pro-life Books, Audio Tapes, CDs, DVDs and Videos
The Reign of the Antichrist - DVD
The Reign of Antichrist - Books
Home Page / Statues / Crucifixes / Catholic Resources / Catholic Videos / Catholic Books / Catholic Audio Tapes / Christian Music / Catholic News / Angels / Anti-Semitism / Animated 1 / Animated 2 / Animated - The New Testament / Animated - The Old Testament / Apparitions of Blessed Virgin Mary - Mother of God/ Apologetics and Jesus Christ / Art Gallery / Audio Tapes / The Beatification of Padre Pio / Hilaire Belloc / Bible / Bibles / Books on Bible / Bishop Fulton Sheen / Books / Books on Divine Mercy / A Catholic Theme Park / Children and Youth - Animated / Church Documents / Church History and Protestantism / Creation vs Evolution / The Creature from Jekyll Island / Devil - Satan / Catholic Family Resources / Divine Mercy / Diary of Sister Faustina / Dr. Bernard Nathanson and Abortion / Errors - Problems of Modern Times / Eucharist and the Mass - Sacraments / Family and Marriage / Fr. Aloysius Ellacuria / Freemasonry / Garabandal / Gifts / Gods of the New Age / Global Tyranny / Health / Hell, Heaven and Purgatory / Home Schooling / John Paul II Collection / Joan of Arc / Journeys of the Soul / Latest Message / Marianland / Marian / Marian Videos / Mariology / Charismatic - Holy Spirit / Marx and Satan / Medjugorje Miracles and the Message - Queen of Peace - Virgin Mary / Miracles in Catholic Church / Money System / Mother Teresa / Music / MP3 - Free Music Downloads / Yoga (The New Age) / One World Government / Padre Pio (Videos) / Padre Pio (Books) / Pious Publications / The Priesthood / Pro-Life Videos / Pro-Life Books / Antichrist - Prophecy - Prophecies and Anti-Christ - Last Days / Prophecy of The Third Secret of Fatima / Rafael's Art Gallery / Prof. Libor Brom / Religious Education-Adult / Religious Education-Grade School / Religious Education - High School / Rock Music, MTV, Hollywood and Satan / ROSARY / Saints Part 1 / Saints Part 2 / Saints Part 3 / St. Patrick: Apostle of Ireland / Scott Hahn, Kimberly Hahn and Bishop Sheen / Shocking Videos / Spanish Videos / Spiritual Life / Sr. Faustina / Stigmata and Stigmatists / Theology / True Church and Bible / The UN's Crusade Against God and Family / Vatican II / Videos - Main Section / J. Paddy Nolan / Wayne Weible - Medjugorje Apparitions - Medjugorje / Latest news / Sin and Repentance / Fr. Faber / Marian Videos as Seen on EWTN - Catholic TV Network of Mother Teresa / Mother Teresa /

Free MP3 Music Downloads of Christian Pop/Rock Music